Phew, what a week.  So much happened on the weekend…
Jetty to Jetty swim, and Rahul absolutely smashed the 750m swim with a new course record.  This young man has such an amazing future.  Well done to all the North Coasters that competed in the event.
Some of our Shoalwater Classic competitors, well done guys and gals.
Well done also to all the ladies that competed in the Women's Triathlon at Hillary's.  It was such a wonderful event and I think everyone had a great day.  Thank you must also go to the band of volunteers with a special mention to Rosa Illingworth who does such an amazing job organising the North Coast Volunteers and we appreciate her great efforts.  And those bacon and egg burgers were YUMMY!!!
A big shout out to Kim Tyler-Lees.  If you don't know, Kim was down at the Hillary's event on the Saturday and Sunday, selling race belts and bike plug ends, raising money for our Junior triathletes. Kim makes the race belts herself, and proceeds go to help our juniors attend interstate events.  Race belts are for sale for $15 each, or if you buy them from me, they are only $14.99…   I am not going to tell you what Kim says to my price, but those that know Kim know exactly!!!!
It was the last week for the junior triathlete 5 week training block, and from all accounts, it was a great success.  Thank you to Janine, Rhian and Alex.
Here is what's happening this week.
MONDAY 14th March
JUNIORS SWIM SQUAD
Venue: Arena Joondalup, Kennedya Drive.
Time: 6:00pm – 7:00pm
Details:  $10 per session paid via a swim card through register now ($90 for 10 sessions).  For more information, please contact Janine (janine@janinekaye.com.au).
RIDE: INDOOR COACHED SPIN (ERGO)
Venue: Underground carpark under Coles (south side of the Whitford City Shopping Centre)
Time: Be there at 6:15 for set up.   6:30pm start
Details:  Run by Coach Brad Hosking for his 70.3 Ironman squad but all Northcoasters are all welcome.
This weeks session – 70mins.  Bring your windtrainer , plenty of water and $5 .
TUESDAY 15th March
RIDE: ILUKA LOOPS
Venue: Meet at Celebrations Whitfords
Time: 5:45am – 7:00am
Details: See ride details on the website. Due to road works on Ocean Reef Road, the ride will head all the way along Hodges Drive bypassing Venturi Drive.  Left turn onto Ocean Reef Road, the ride picks up the return journey back to Sorrento after a right turn onto Oceanside Prom.
RUN: INTERVAL TRAINING 

Venue: Whitfords Nodes bike path, near the 40 Northside Drive carpark   See Map
Time: 6:15pm – 7pm
Details: .  Tempo run session
Cost $5. Please get a training card to minimise cash handling
WEDNESDAY 16th March
SWIMMING: SQUADS AT CRAIGIE  2 Sessions available
Venue: Craigie Leisure Centre
Time: 6:30pm – 7:30pm  and    7:30pm – 8:30pm
Cost: $10 or cheaper with a training card
Details: Indoor squad in 25m pool, (6:30 timeslot only) outdoor squad in 50m pool 6:30pm and for a trial period, the 50m outdoor pool from 7:30pm – 8:30pm.
THURSDAY 17th March
RIDE: HILLARYS & SACRED HEART HILLS
Venue: Meet at Celebrations Whitfords
Time: 5:45am – 6:45am
Details: See ride details on the website
RUN: INTERVAL TRAINING
Venue: Flinders Reserve – Broadbeach Boulevard, Hillarys
Time: 6:15pm – 7pm
Details: Cost $5. Please get a training card to minimise cash handling. For details about this session, see the Run Training section.
FRIDAY 18th March
SWIMMING: NO SWIMMING FOR NEXT 2 WEEKS DUE TO SCHOOL CARNIVALS
SATURDAY 19th March
TRIATHLON:  KARRI VALLEY
Details:  A club run event to earn points for your club, this time run by Stadium Triathlon Club  See Website
RIDE:  GUILDFORD HILLS (Medium)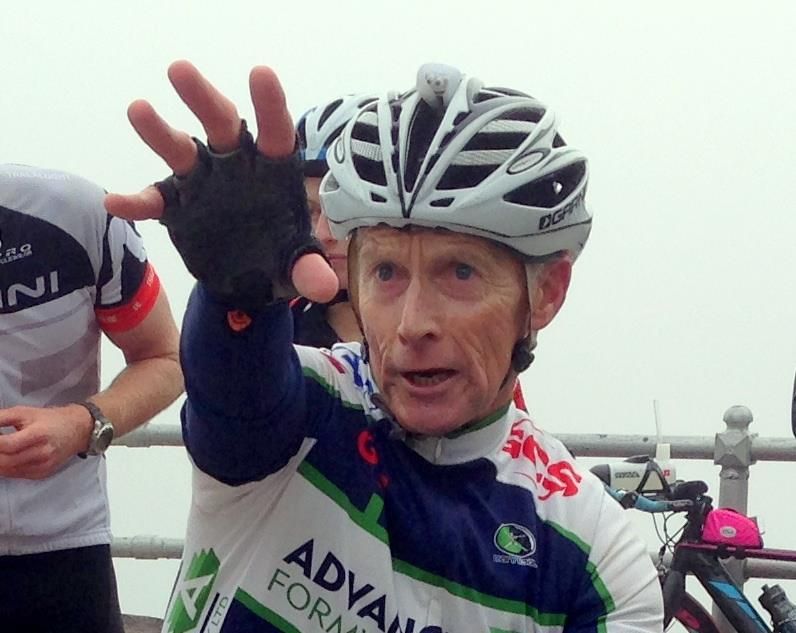 Don't know if Bill will be joining the ride,   but…. "the hill is that-a-way, and it goes up!!!"
Start/Meet: Guildford Railway Station (south eastern car park)
Time:  6am
Details: Medium 78km – See Website
RIDE: NOVICE/JUNIORS RIDE – No Scheduled ride
Kevin is in Esperance.
RIDE: CHOCOLATIERS – No Scheduled ride
Moya is sleeping.  If you want to ride, I suggest a nice easy one, as we have been upping the k's.  Or you can join the Guildford ride.  It's a measly 78km…. or maybe a cycle down to Cottesloe to view the Sculptures By The Sea and coffee, before heading back up to Sorrento.  Use the Facebook page to organise.
SUNDAY 20th March
TRIATHLON:  Fremantle Corporate Triathlon
Details. See Website
OPEN WATER SWIM
Venue: Sorrento Beach
Time: 8am
Details: This is a non-coached open water swim for anyone interested to swim as a mob from the beach. Distances depend on the day and what people feel like doing. Meet at the top of the steps at the wall above the beach. See website
Coming Events
27th March – Esperance Olympic Distance For more information
1st April – Aquathlon #12  Last for the Season … GIRL POWER, GO KAREN.  I am writing it, I can say what I like.
3rd April – Mullaloo Triathlon – XTR Club run Event, earning points for North Coast  See Website
7th April  Thursday Interval training starts at Moolanda Park, our winter venue